Description
Nothing could be more straightforward than using the Caldwell Mag Charger®. Just drop in one round, squeeze the lever and voila! Makes for quicker magazine loading without jamming your thumb.
Features & Benefits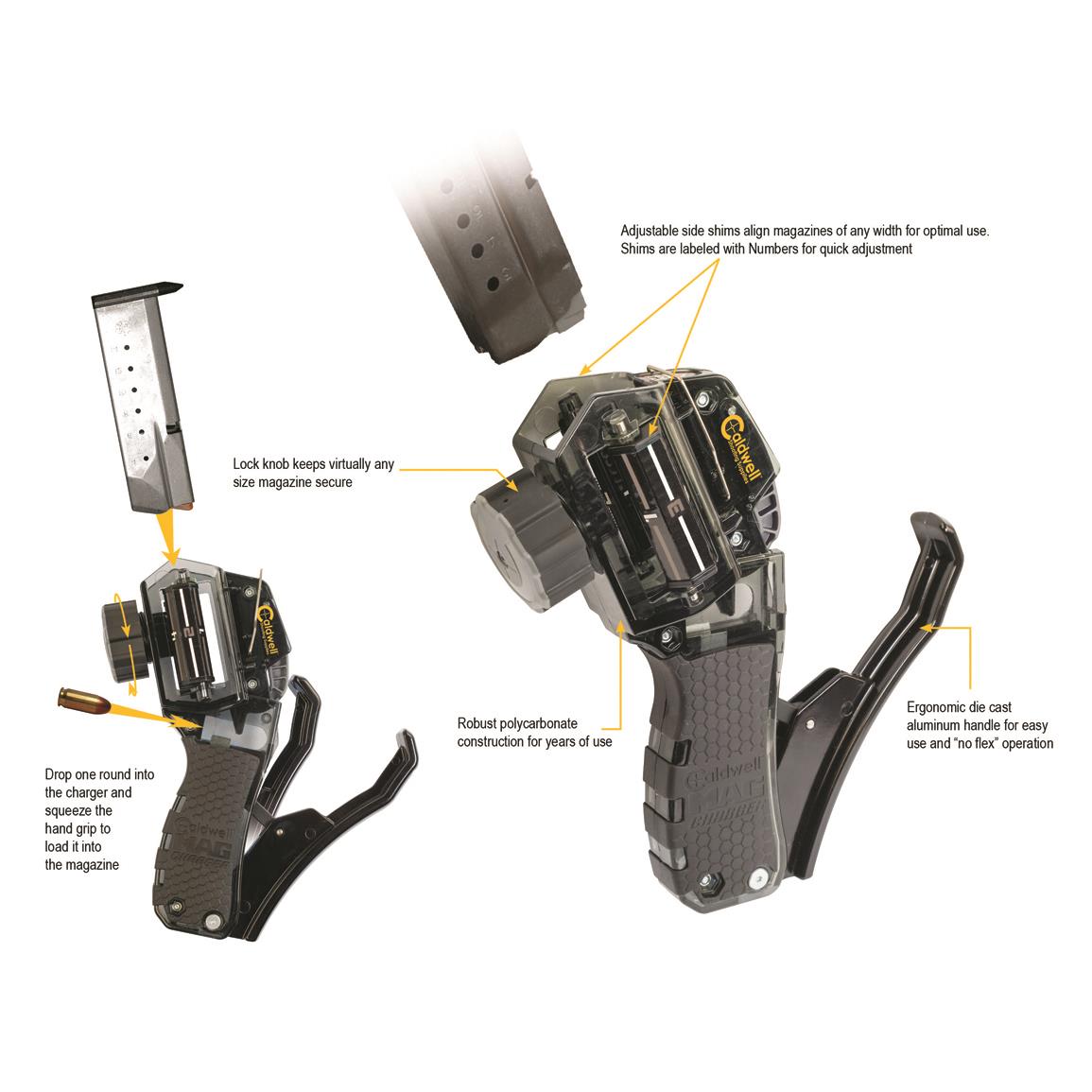 Simple to use, just drop in a round and squeeze the lever
Universal magazine design, works with single- and double-stack magazines
Adjustable side shims align magazines of any width
Shims are labeled with numbers for quick adjustment
Lock knob secures nearly any size magazine
Ergonomic die-cast aluminum handle for easy "no flex" operation
Extremely durable polycarbonate construction for years of use
Loads 9mm, 10mm, .357 Magnum, .40 S&W, .45 ACP, and most .380 ACP ammo
Order today!
Key Specifications
Item Number: 702666
Mfg. Number: 110002